33 Mallard Rd: (647) 478-6114
141 Bond Ave: (647) 478-6043
25 Mallard Rd: (647) 812-7795
33 Mallard Rd: (647) 478-6114
141 Bond Ave: (647) 478-6043
25 Mallard Rd: (647) 812-7795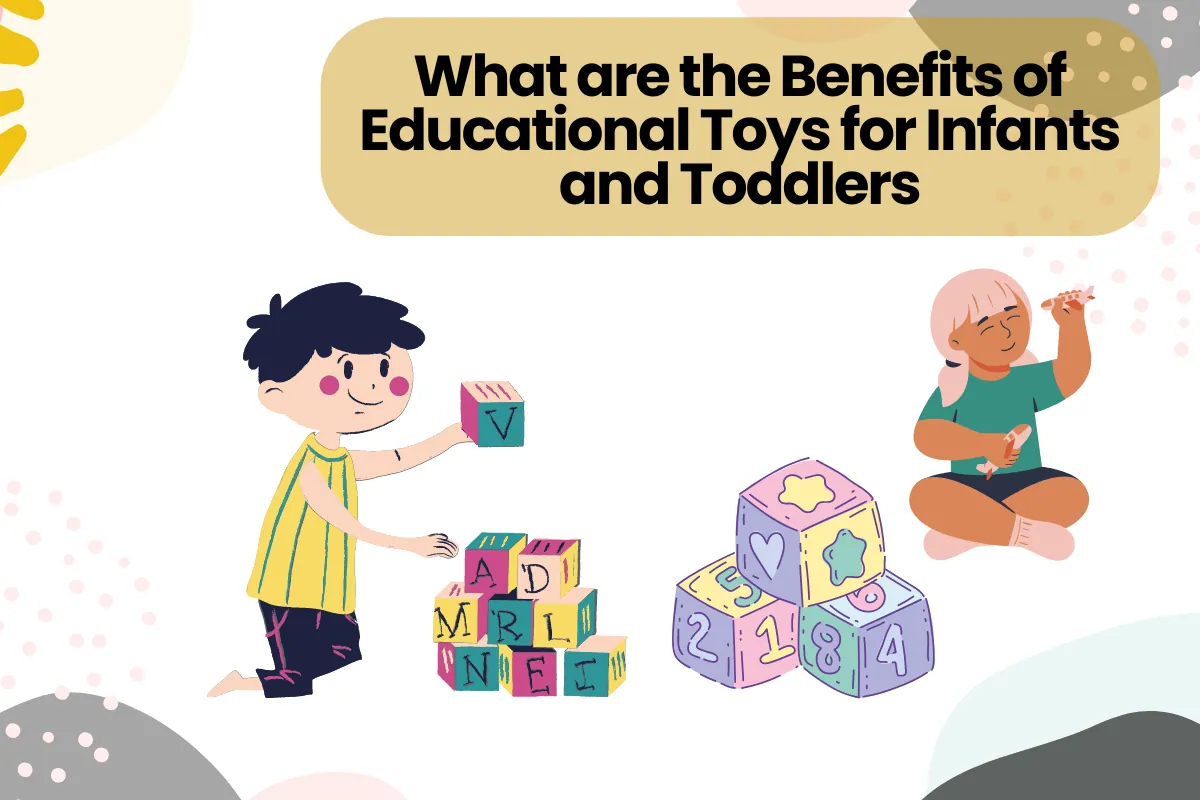 According to research, play-based learning is crucial to a child's development. A child's intellect expands during the first stages of development just by looking around and absorbing their surroundings. Thus, including educational toys during playtime can assist kids in learning various life skills, including problem-solving abilities, conflict resolution, and cause-and-effect relationships. It also teaches kids to share, aids in developing fine and gross motor abilities, and fosters imagination and creativity. Children as young as one month old can benefit from educational toys. If your child goes to an infant daycare in North York, you can check with the supervisor there to know if they have included educational toys in their playtime items.
Benefits of Educational Toys
Keeping in mind the age range of children, let's concentrate on the advantages of educational toys;
0 – 12 Months
An infant requires sensory play games during the early stages of growth. Children should be exposed to games that can help them develop skills such as communication, coordination, problem-solving, and mobility since young children create eye-hand interaction in the first few months of life. These educational toys will aid children in developing their muscle memory and provide them the self-assurance to try out novel and creative approaches to problem-solving. Some educational toys for this age group include –
• Infant Play
• Soothers
• Light-up dance mats
• Crawl around learning centers
• Stackers and blocks
• Portable toys with light and sound
12 to 24 months
Your child's mobility will increase after they turn one year old or older as they also learn to talk courteously, walk, and have active recognition abilities. Introduce balance and coordination toys to your children, and encourage them to count their steps as they walk to help them understand the concept of counting. Children benefit significantly from themed play sets since they help them develop better identification abilities, grasping capabilities, and coordination. These will support the reinforcement of colors, forms, and sizes. The educational toys available for children from 12 to 24 months usually include the following –
• Themed toys and books
• Push Cars
• Stride and ride toys
• Walkers
2 Years and Above
As a child reaches the age of two, you can start introducing them to games incorporating motor training. It will help them gain physical stamina, balance, and mobility. Children should also be taught to use tricycles for their physical development while considering all safety precautions. In addition, playing games where your child practices writing, colouring, sketching, etc., might help them develop their cognitive skills at this age. For example, their name identification and emerging literacy skills will improve as they read the stories; children reading books with colored graphics find it easier to name the colours and become accustomed to specific terms. Some effective games that enhance motor and mental recognition abilities are -
• Tricycles
• Bowling
• Basketball hoops
• Kinetic Sand
• Counting Toys
• Drawing Easel
• Building blocks
A Haven for Growing Children
One of the most important investments for your child is to give them a nourishing environment that supports their holistic development to make them well-rounded individuals from a young age. With this philosophy in mind, St. George Mini School & Infant Care is committed to providing high-quality care in an educational and safe environment with its highly trained and caring staff. This infant daycare in North York which now manages three locations, gives kids a learning environment with a stimulating curriculum essential for their healthy development. For more information or to enroll your child, you can visit our website.
Educational toys for infants and toddlers can provide a fun, interactive way to encourage learning through play. Toddlers must constantly explore the world around them while building their motor skills, sensory development, and cognitive skills.
---
Featured Blogs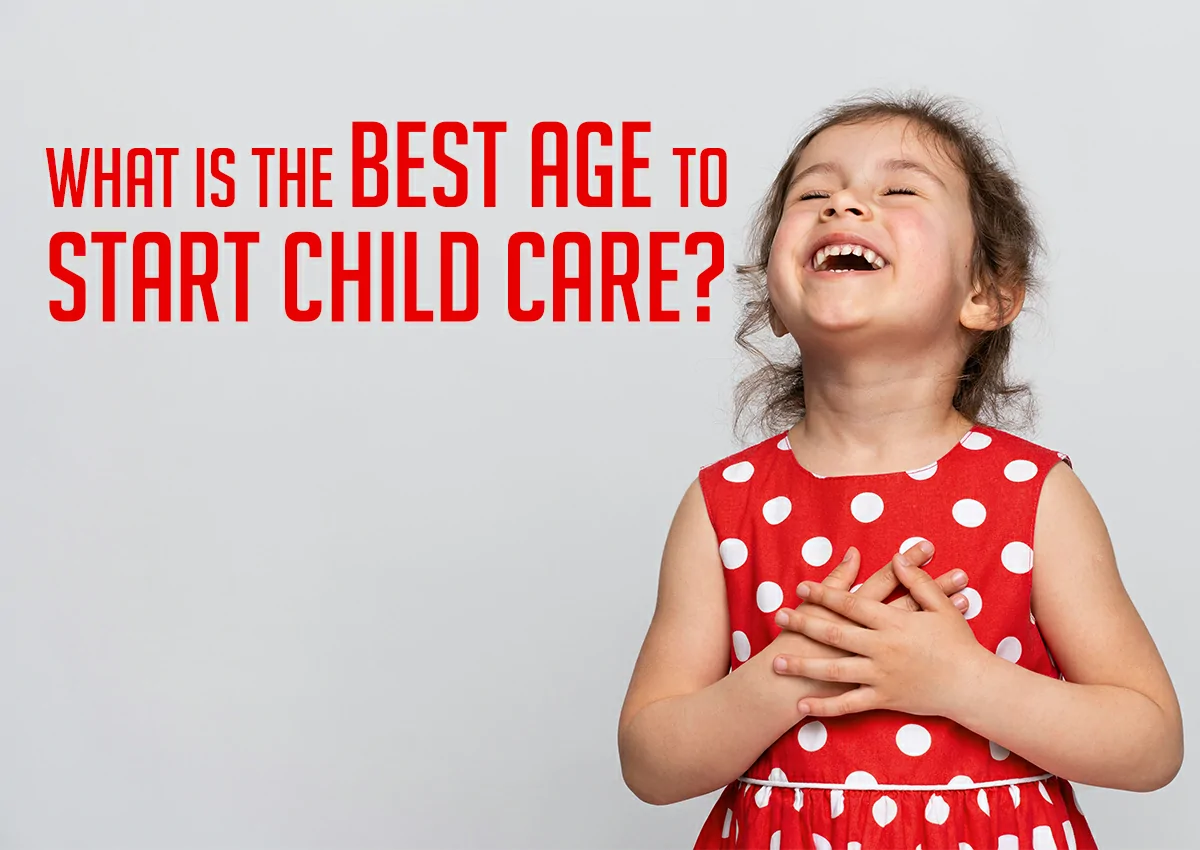 28/03/22
---
Which Is The Best Age To Start Chil...
Daycare North York Infant Daycare North York Infant Daycare North day care center north york preschool programs in North York daycare north york Daycare Toddlers North York preschool programs North York Preschool Programs North York infant daycare north york Subsidized child care north york Day Care Toddlers North York child care north york Before and After School Care North York Before and Afte Child Care North York Day Care North York Preschool North York Child care in Northyork Day Care Center North York daycare toddlers north york Before and After school care North York Child care North York preschool programs north york Day Care Schools North York day care centre in North York day care centre preschool north york before and after school care north york before and after schoo before and after school North York preschool programs nor daycare toddlers in North York daycare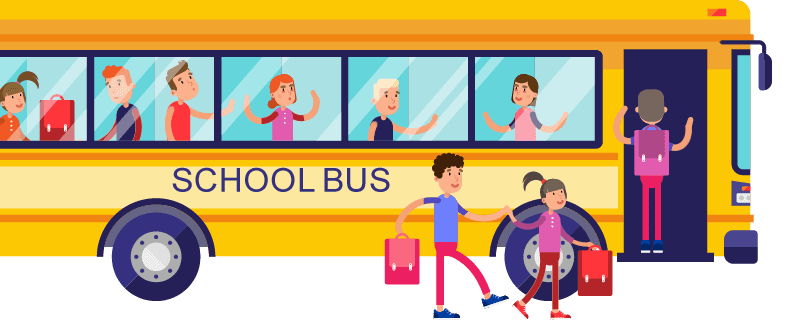 Professional Staff For Child Care