33 Mallard Rd: (647) 478-6114
141 Bond Ave: (647) 478-6043
25 Mallard Rd: (647) 812-7795
33 Mallard Rd: (647) 478-6114
141 Bond Ave: (647) 478-6043
25 Mallard Rd: (647) 812-7795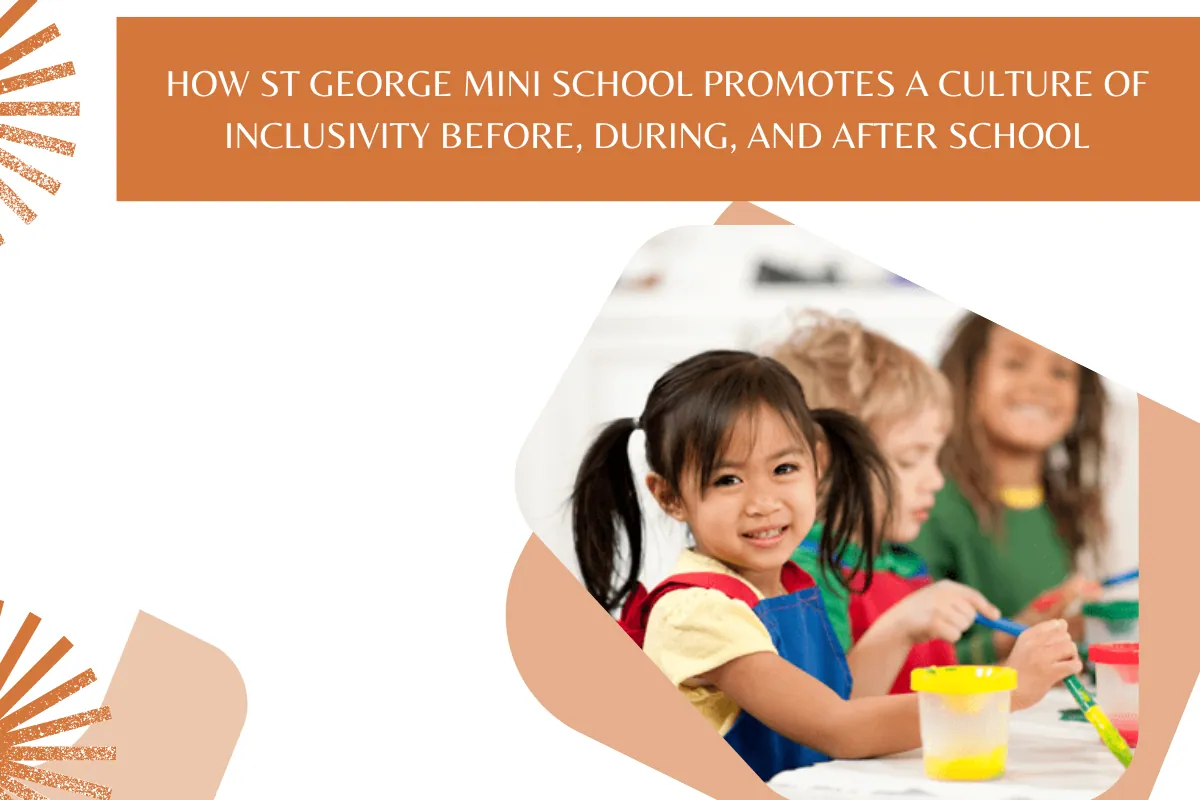 An Inclusive school like St George Mini School aims to train children with distinct learning needs in the same environment. Apart from this, we focus on individualized learning tailored according to the needs of the students. They become part of the group and feel more confident in a social setting.
Significance of Inclusive Culture at School
School inclusivity offers a wide range of benefits, some of them have been listed below:
Enhances Social and Community Skills of Children
Isolating students restricts their educational opportunities. Inclusiveness helps them expand their options and interactions, enhancing students' lives.
Make Students Face Fewer Absences and Behavior Issues
Students enrolled in before and after-school care has higher confidence. This is the behavior they demonstrate in front of their parents and peers. As a result, these students feel included and contribute as members of society in the later stages of life.
Greater Support System Benefits Students & Teachers
Our before and after-school care programs allow teachers to understand the students better and devise lesson plans considering their needs.
Our Vision
Our before and after-school care center aims to create a positive, welcoming, and inclusive environment. Students, irrespective of their ability, needs, and background, receive support, which helps them become their best version and are motivated to contribute towards the betterment of society.
During the Program
Every child is unique, so different methods are adopted to promote diversity, equality, and inclusion. Our programs extend those efforts and develop them according to what's happening in the school daily. For example, we introduce numerous cultural events where we invite parents and community speakers to share their vision with the students.
We align with the parents and school leaders to better understand the student's academic, physical, emotional, and medical needs in the program. We have hired the best preschool teachers who promote a culture of inclusiveness and aim to improve their behavior for a better future.
Our staff members are trained to impart varied learning styles, motivate students, and help them determine their progress. Our methods help them deal with issues on their way. Also, with the guidance of the experts, they get where they want to be in life.
Children from different backgrounds can share their ideas via daily dialogues, project presentations, cooperative activities, peer monitoring, and public events. We promote the respective exchange of ideas and ask other students to appreciate the students who think differently.
After the Program
After the program, we obtain feedback from the parents and act on them. Every student who enrolls with us becomes more confident, collaborates, and communicates effectively. They learn how to manage things better even in the absence of caregivers and become self-reliant individuals in the future.
In Conclusion, Enroll your child in St George Mini School & Infant Care, a reputed before and after school care North York. The professionals provide the proper care to your child and shape their personalities to become better members of society.
---
Featured Blogs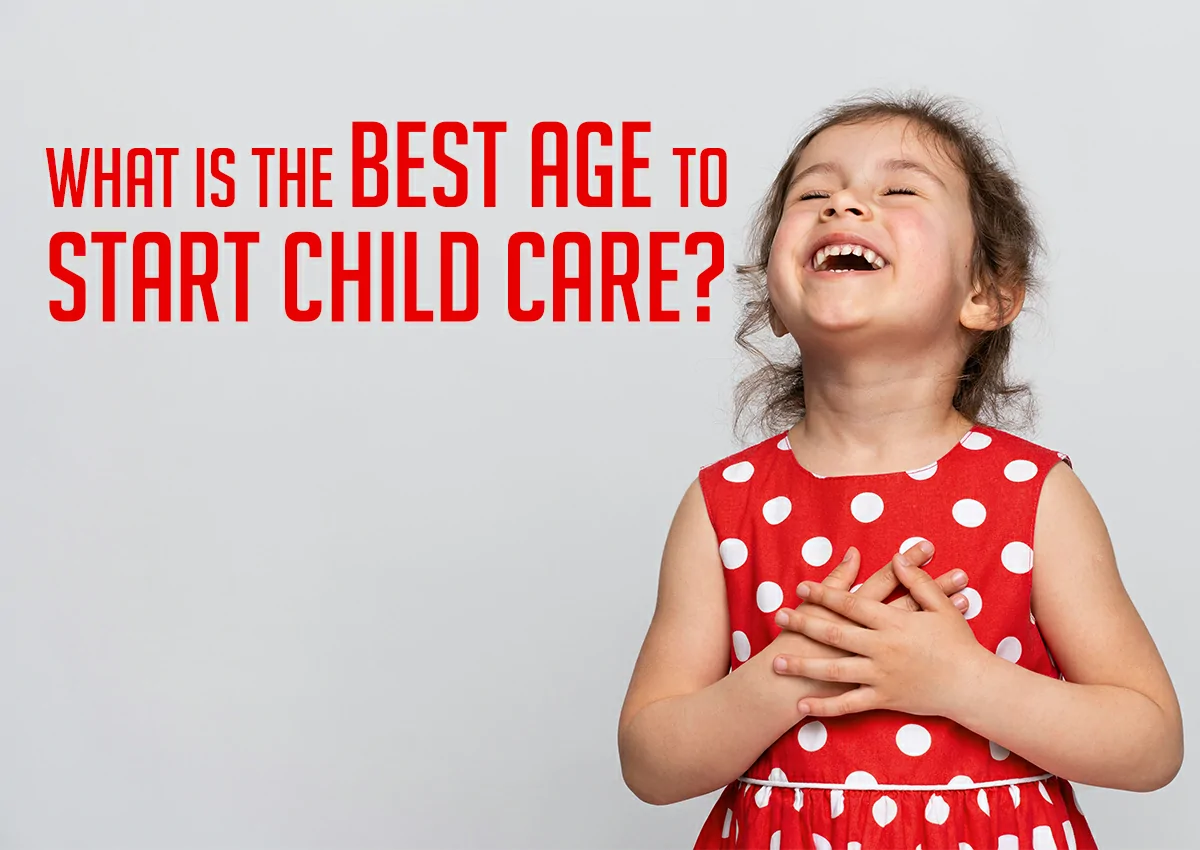 28/03/22
---
Which Is The Best Age To Start Chil...
Daycare North York Infant Daycare North York Infant Daycare North day care center north york preschool programs in North York daycare north york Daycare Toddlers North York preschool programs North York Preschool Programs North York infant daycare north york Subsidized child care north york Day Care Toddlers North York child care north york Before and After School Care North York Before and Afte Child Care North York Day Care North York Preschool North York Child care in Northyork Day Care Center North York daycare toddlers north york Before and After school care North York Child care North York preschool programs north york Day Care Schools North York day care centre in North York day care centre preschool north york before and after school care north york before and after schoo before and after school North York preschool programs nor daycare toddlers in North York daycare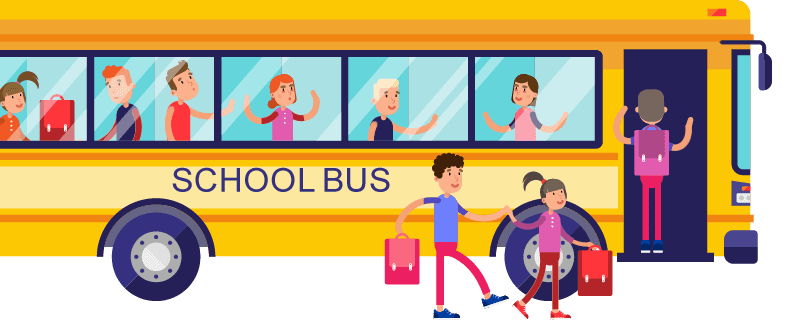 Professional Staff For Child Care